#7439 "White Monster"
by Brice de Nice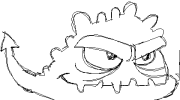 #10426 "Caffine"
by GuS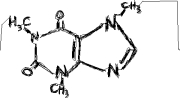 Preservation Efforts
Flash has gone but Doodlelong has returned online with some compromises.
Website address change
Doodlelong.com is moving to the Frosty Badger website.
8 Years and Still Doodling
It has been 8 years since doodle #1 started it.

Please note: Doodlelong was powered by Adobe Flash which is no longer around in most web browsers. Some site functionality has been preserved. Please read this news post for more details.
Welcome to doodlelong, the longest doodle in the world! Browse what other artists have doodled so far, then add your own to end of the line. Instructions are further down the page.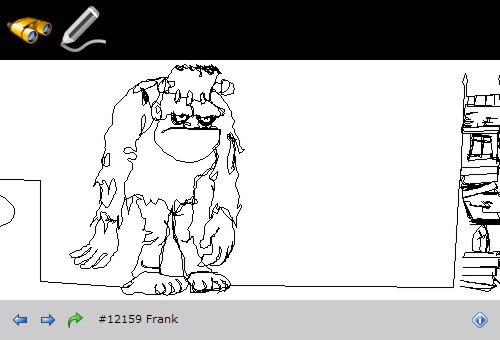 Instructions
Doodling with doodlelong is easy! Along the top bar of the flash object there are two buttons that let you switch between browsing the doodles of other artists (

) and actually drawing your own doodle (

).
When browsing, the bottom toolbar provides additional buttons for navigating left and right along the line (

and

) as well as jumping to any point along it (

). You can also view information about the each doodle and its artist by clicking on the information button (

).
When drawing doodles, the main screen area is presented as a grid. Separating the middle section that is your doodle's canvas are two dotted lines. Either side of these, a horizontal line come onto and off of the screen. This line symbolises the connection between your doodle and those before and after it. All doodles must start and end at these points to ensure one continuous line.
To begin doodling simply hold the left mouse down in the middle section. Ink will appear on the canvas as you drag the mouse around. You can release the mouse button and move to a new location but be aware there can be no gaps in the line so doodelong will automatically make the joins.
At any time if you want a clean the canvas and start again, simply click the eraser button in the botttom toolbar (

).
If you would like to save your doodle onto the end of the doodlelong line, you must first ensure it ends by connecting with the horiztonal line to the right of the middle section. To to do this, either draw off to the right, across the vertical dotted line, or click the auto-finish button in the bottom toolbar (

). When this is done, the cursor will appear as a red cross to indicate you can no longer draw anymore, only save or erase.
To save your doodle click the save button on the right side of the bottom toolbar (

), enter your name and a caption (both optional) and confirm. Wait and a message will soon popup telling you that your doodle has been saved and at what position. You can now flick back into browse mode and jump to that position to see it.
That's it - have fun doodling!